Our services
Basic Hosting Plan
We register a New Zealand ".nz or .co.nz" or an international ".com" domain name for you and provide hosting for your website on our shared server with up to 500MB disc space and 5,000MB monthly bandwidth.
Unlimited new mail boxes are set up or email can be forwarded to existing accounts on your email client (Outlook, Thunderbird, Windows Mail, etc.).
Please note that many desirable ".com" domain names are already taken so you have a greater chance of obtaining your desired domain name as a ".co.nz" or a ".nz".
The cost for this part of the basic plan is NZ$120.00 per annum.
Additional domain names can be registered at a cost of NZ$30.00 per annum and these names can be pointed to any page of the website.
Our time spent in developing and maintaining your website is charged at NZ$35.00 per hour. For a small website of five pages, the total cost for the first year is likely to add from NZ$400.00 to NZ$600.00; for a 15 page website it would add from NZ$800.00 to NZ$1,500.00.
We are quite happy to cap these costs if you desire. The cost would include taking and processing digital pictures for your website but long distance travel would incur additional charges (to be agreed in advance).
All web pages are designed using responsive web design techniques to be compatible with most screen sizes (from large desktop monitors down to mobile phones); to be interoperable in compliance with the World Wide Web Consortium (W3C) standards and considered "mobile-friendly" by Google. All designs are checked for quality assurance.
Unless you require substantial modifications, ongoing costs for the web site after the first year would be just the hosting and domain name re-registration at NZ$120.00 per annum. Because of our low charge of NZ$35.00 per hour, modifications are also effected at minimal cost.
We design an elegant, functional website for you that accurately reflects your image and individuality.Our design for your website would be specifically tailored to your needs and could include:
Your corporate colours.
Your product and/or services.
Unlimited POP3 or IMAP e-mail accounts.
Email forwarding, webmail and auto-responders.
PHP contact form script.
Alternating banner images script - with or without captions.
Lightbox slide-show script.
Optimisation for, and submission to, search engines.
Your own website control panel and FTP access.
Comprehensive website statistics including referrer, country and browser information.
Google Analytics.
---
Advanced Hosting Options
If you require a larger and more complex web site, we can design and maintain this for you. The cost and type of hosting will be dependent on the size of the website, the likely number of visitors to the site and the facilities that you require. These may additionally include:
CGI/perl, PHP & SSL scripting and support.
PHP site search engine.
Password protected directories.
Secure web pages and online store with shopping basket.
PHP bulletin / discussion forum.
Server-side Includes.
MySQL4 and MS Access Database support.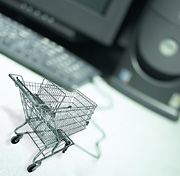 The cost of such hosting and domain name registration varies widely but could be between NZ$120.00 and NZ$300.00 per annum.
For those who must be able to edit their web pages themselves, we are also able to offer content editing software for NZ$100.00 per website.
We are also able to set up social media pages at Facebook, YouTube, Twitter, etc., and advise on their continued maintenance.
Our time spent in developing and maintaining your web site is also charged at NZ$35.00 per hour and the starting cost for the web site for the first year is likely to add from NZ$700.00 and upwards. We are happy to cap this cost if you desire.
---
For clients located in New Zealand, all prices are subject to Goods and Services Tax (GST) at 15%.